Standard Remote Control
Standard Remote Control system includes a control box and 2 standard remote controls, which allows users to open/close the exhaust valves or set on Auto Mode. Auto Mode settings need to be applied manually to the control box.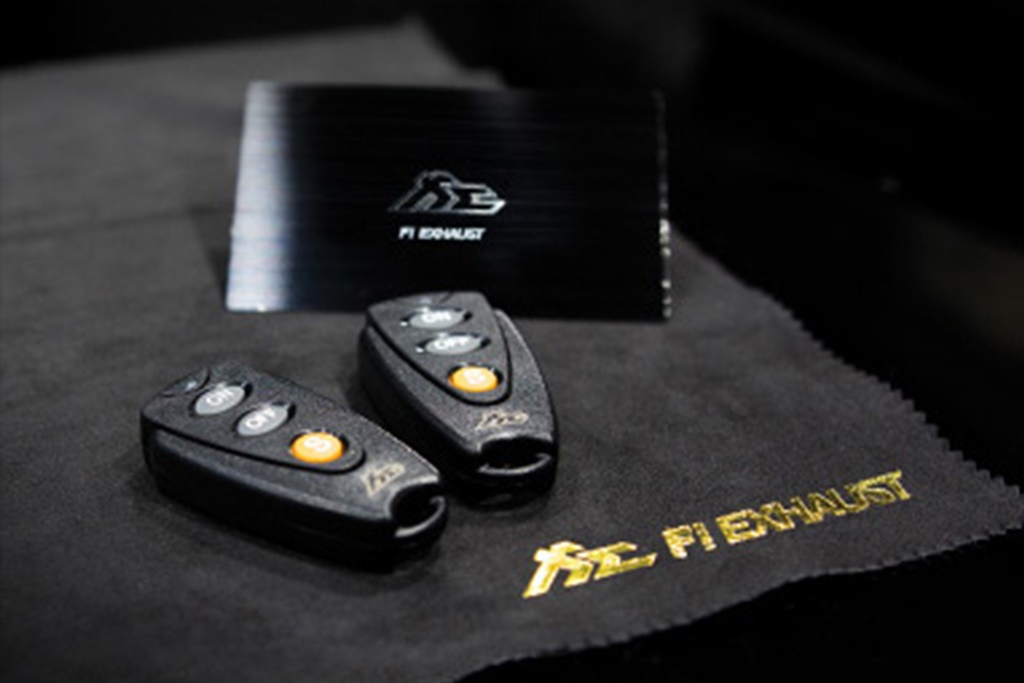 Fi EXHAUST Pro Control System
Fi EXHAUST Pro Control System control system consist of intelligent control box, sporty 2 button style remote control and mobile App.
*The mobile App scans and deletes CEL using manual or Auto scan on the engine startup.
* Monitor real-time valve status with Fi EXHAUST Pro App's intuitive and friendly interface.
* Assign Auto Mode data values. Afterwards the system will intelligently detect engine RPM/Speed/Turbo Boost and turn on the valves.
* Each remote control button can be assigned with 1 function to open/close the valves or activate Auto Mode delivering more precision in the hands of the driver.
* The design is smooth and offers a nice grip, and the aluminum alloy ring can be customized in 14 different colors or switched to forged carbon with a unique marble like texture.
Find more info about the Fi Pro.