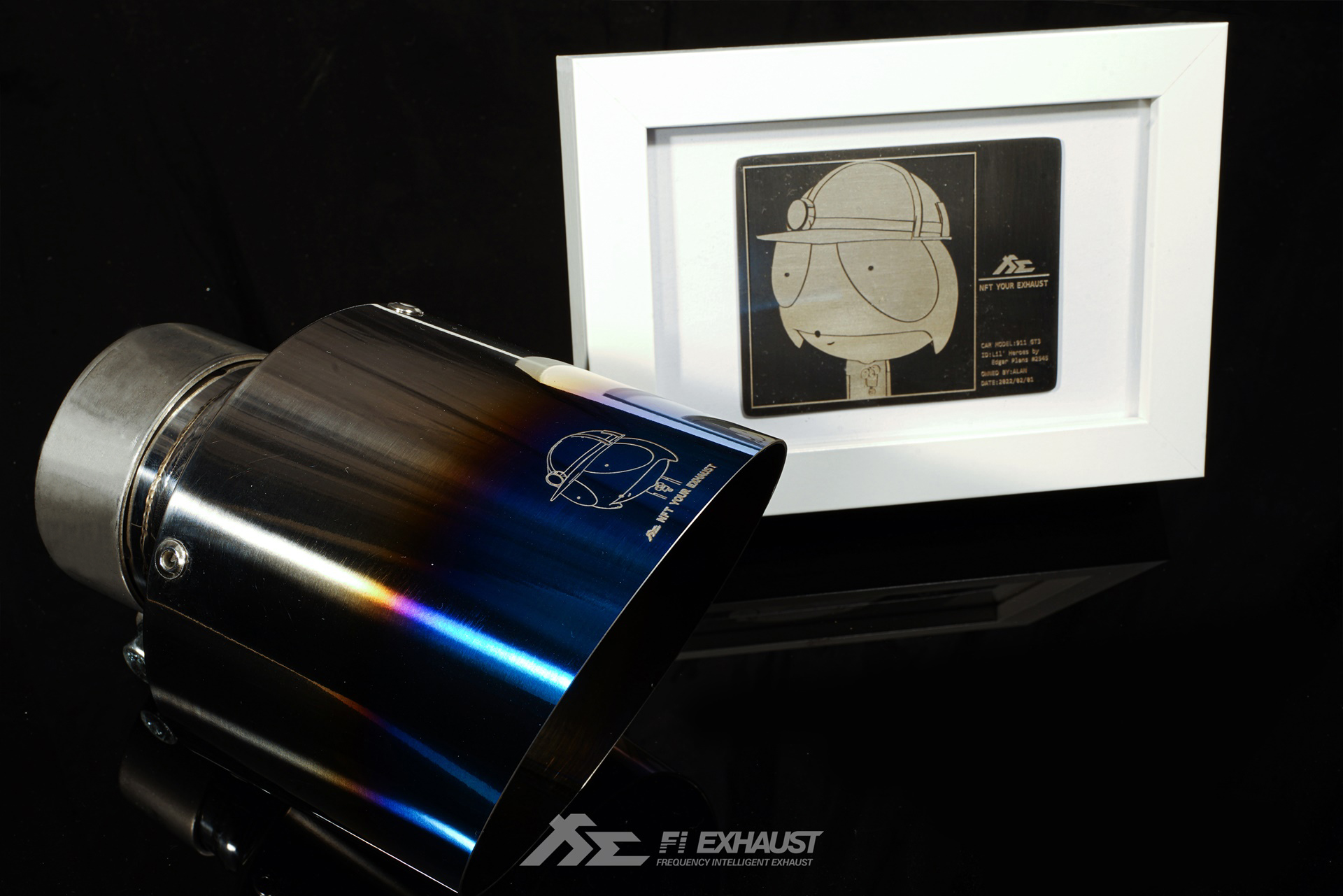 Now your car build can be part of your Crypto Journey!
Each build is infused with their owner's personality.
And for that personality to shine through even stronger we have another layer of customization.
Now a badge on the exhaust and tips can be custom engraved with a PFP image of your non-fungible token (NFT) making it 1 of 1 unique. The bagge will include the image and details about the specific NFT like ID and project name.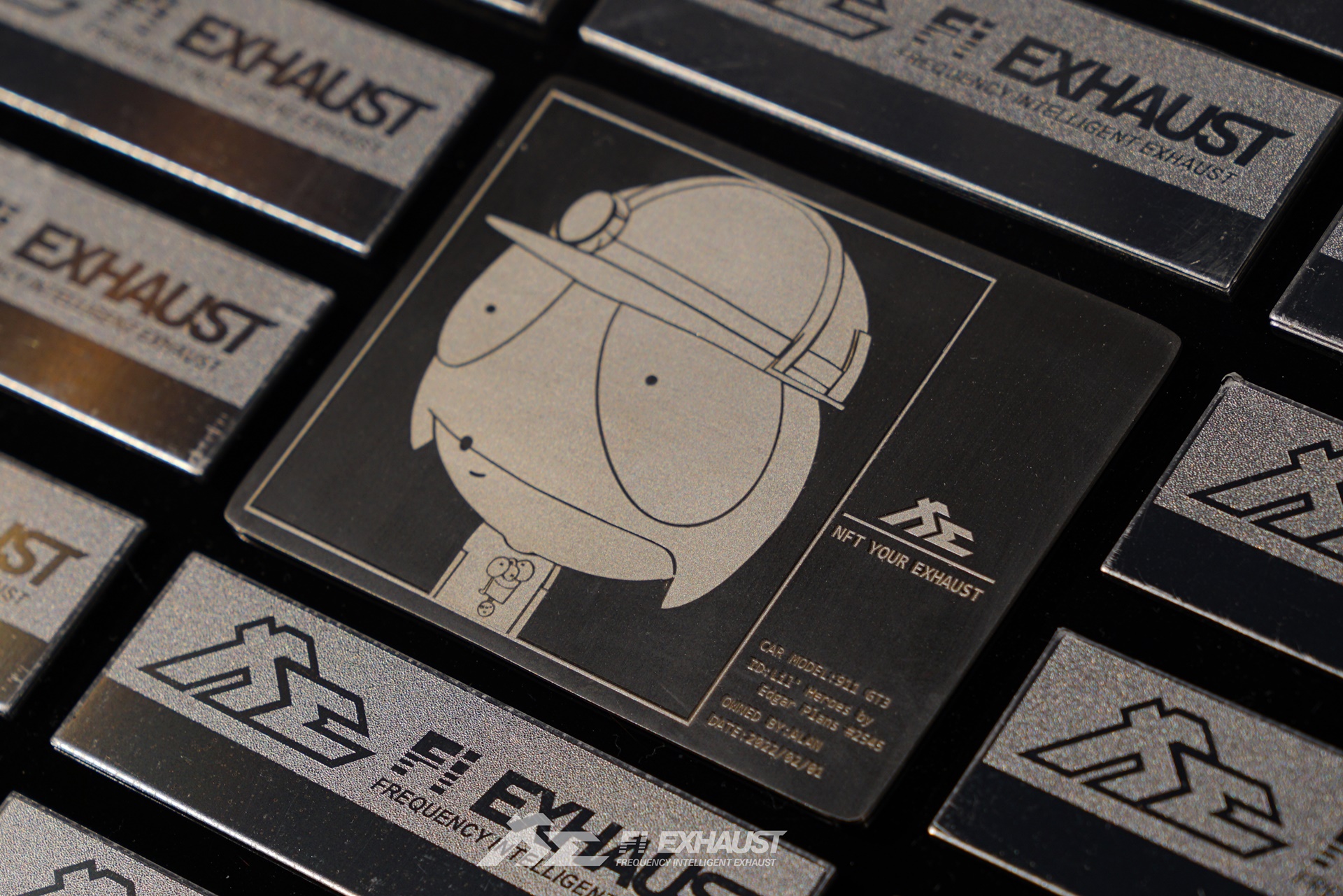 In order to extend this memory each owner will receive a tabletop framed badge. The material of the badge will be that of the exhaust.
Now the badge can be in a more visible location on top of your desk and for everyone else to see. What a great way to support your favourite NFT project.
The custom engraving service is available starting from July 01, 2022.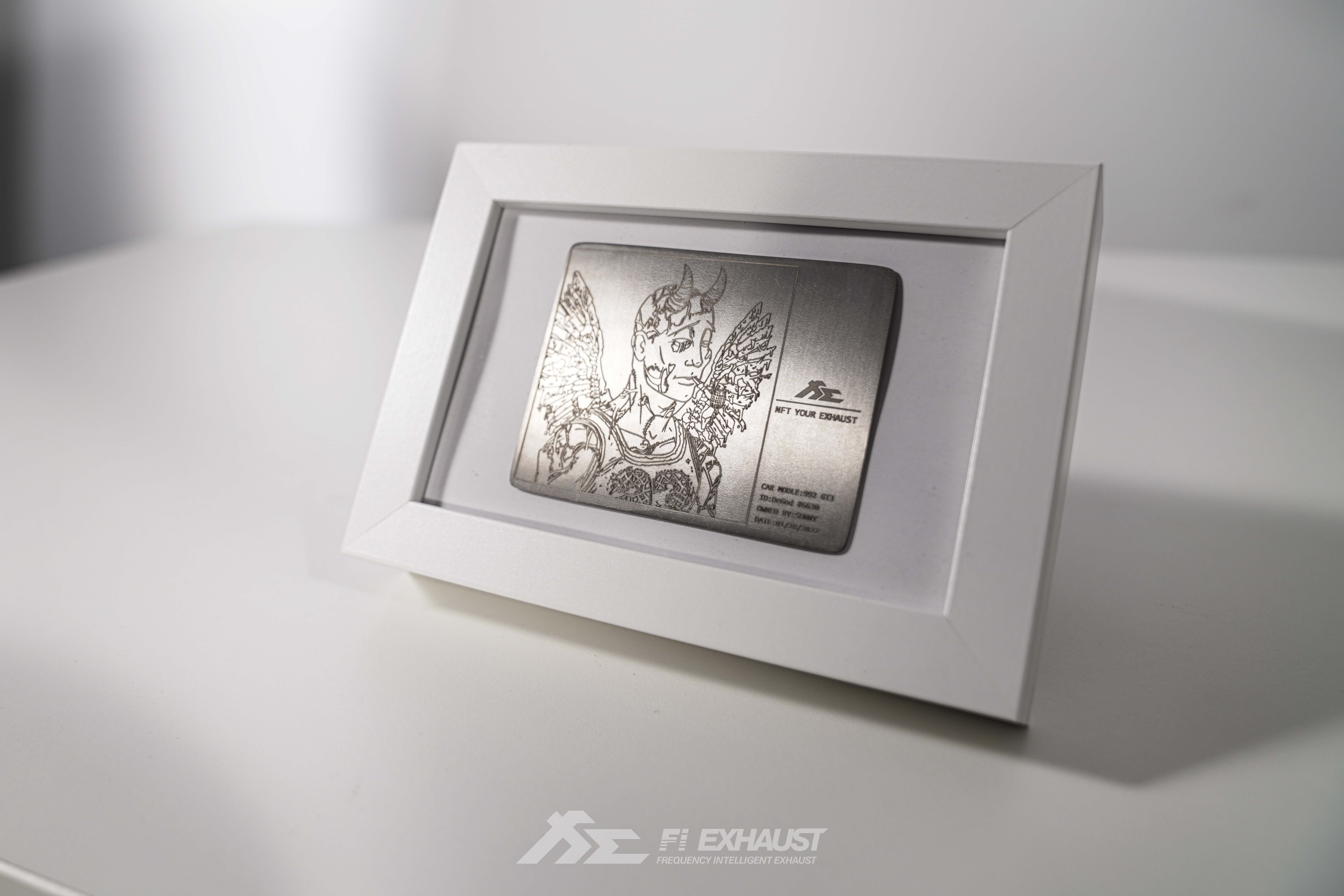 How to apply for the "NFT Your Exhaust" service:
1. During purchase contact Fi regional sales rep or dealer about wanting to add the new custom badge on your exhaust.
2. Pay the custom engraving service fee.
3. Provide an image file of your NFT to Fi team.