Fi EXHAUST Pro Control System
Fi EXHAUST Pro Control System control system consist of intelligent control box, sporty 2 button style remote control and mobile App.
*The mobile App scans and deletes CEL using manual or Auto scan on the engine startup.
* Monitor real-time valve status with Fi EXHAUST Pro App's intuitive and friendly interface.
* Assign Auto Mode data values. Afterwards the system will intelligently detect engine RPM/Speed/Turbo Boost and turn on the valves.
* Each remote control button can be assigned with 1 function to open/close the valves or activate Auto Mode delivering more precision in the hands of the driver.
* The design is smooth and offers a nice grip, and the aluminum alloy ring can be customized in 14 different colors or switched to forged carbon with a unique marble like texture.
Find more info about the Fi Pro.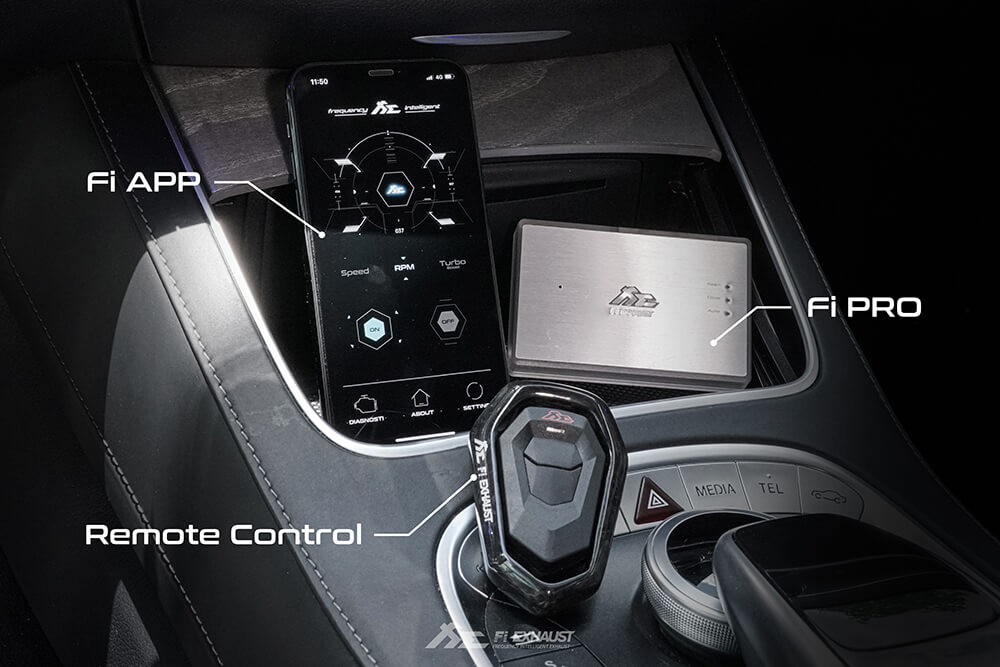 Compatibility with OEM sport button/mode.
The intelligent valve functionality can be controlled using OEM sport button/mode to switch between valves ON/OFF and regulate desired sound volume. FI EXHAUST remote control is not needed and is an optional upgrade to have more control over exhaust valve behavior.