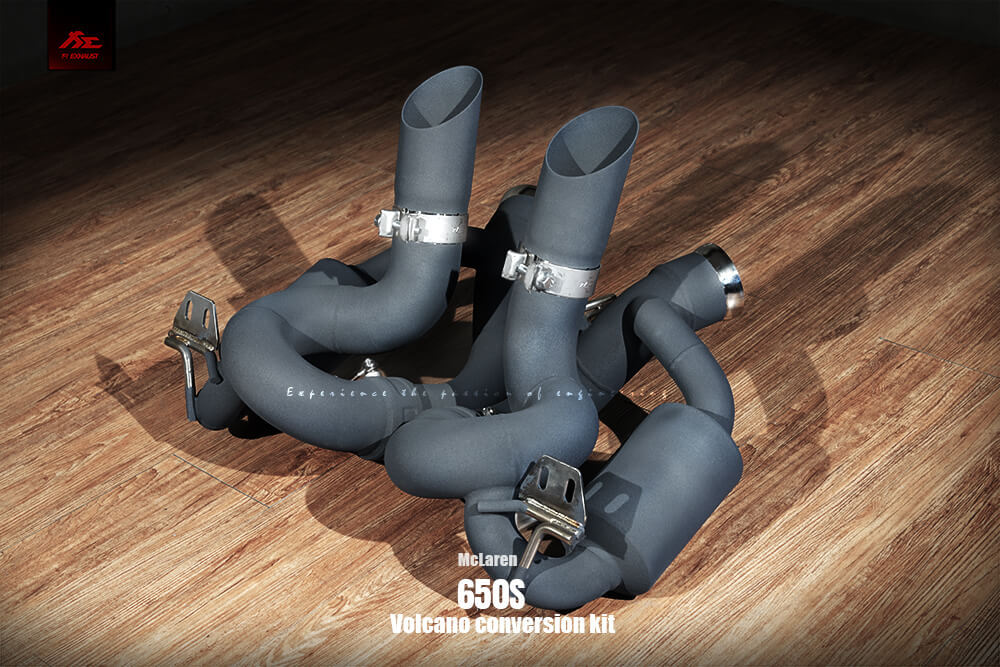 Frequency Intelligent Exhaust proudly presents the first to market and fire shooting McLaren 650S Volcano conversion kit. The kit adds a devil character to McLaren 650S and MP4-12C, because it features an upward-facing twin exhaust.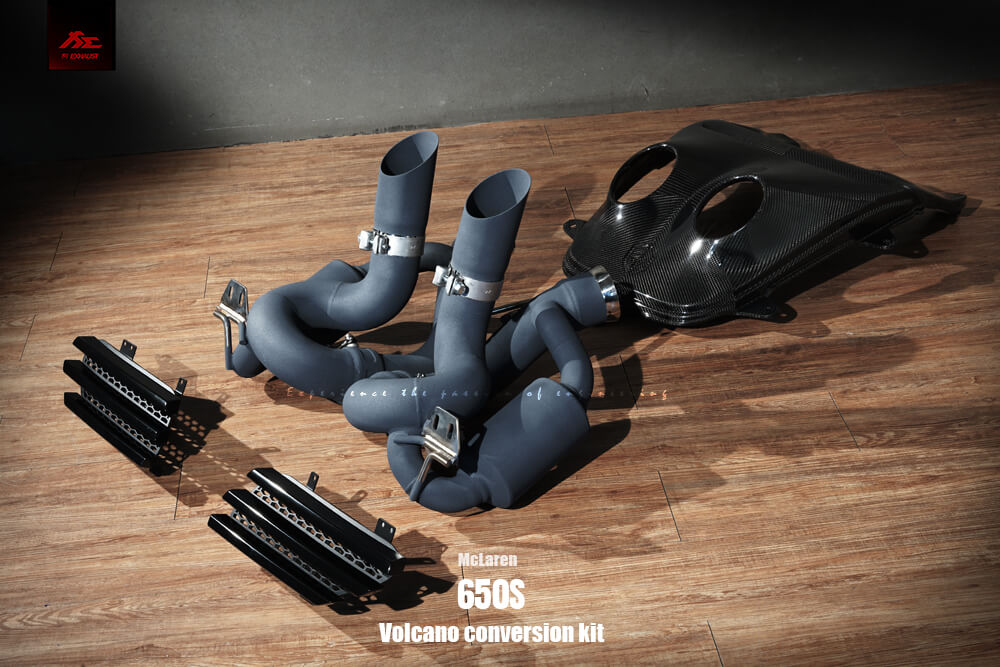 With the exhaust now mounted over the driver's shoulder, it pushes driving and performance to a new level offering an incredible soundtrack, a firework show from the rearview mirror, and distinctive rear look. This is an extreme transformation and a new benchmark in the automotive aftermarket developed specifically for those car enthusiasts who want to push the boundaries of performance and looks of exotic supercars.
Product Detail:http://www.fi-exhaust.com/product/mclaren/650s-v.html
The McLaren 650S Volcano conversion was developed in collaboration with Zacoe Design Team. Their expertise helped design a heat-resistant, lightweight carbon fiber exhaust cover with 2 perfectly symmetrical exhaust outlets and a central rear grille.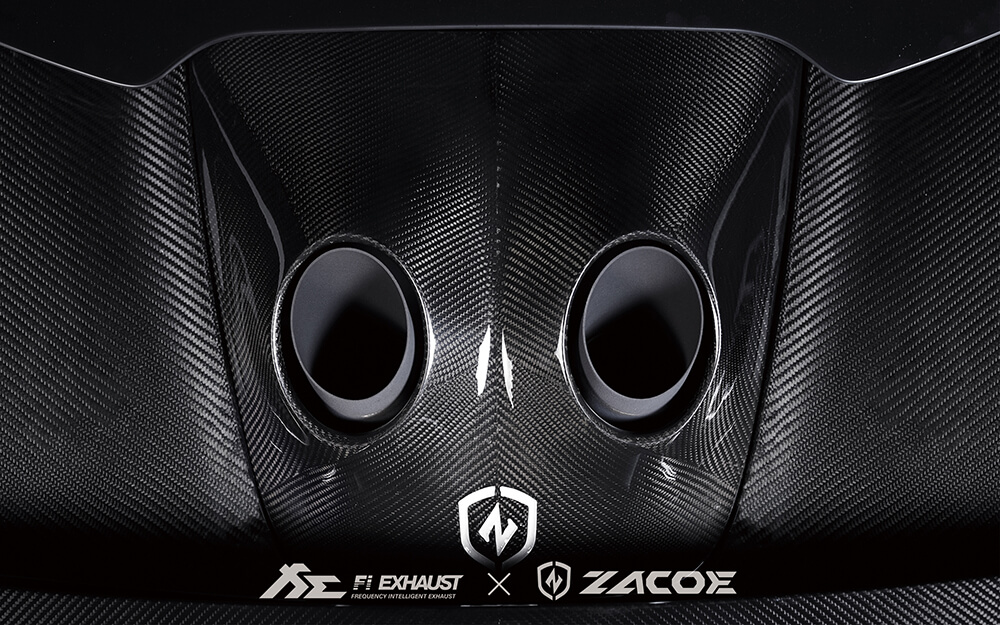 The carbon fiber exhaust cover can withstand temperatures up to 250 degrees Celsius protecting the body kit from thermal degradation and extending its lifespan. The cover is also aerodynamically optimized with heat expulsion ducts that help blow out hot air generated by the exhaust and improve heat management.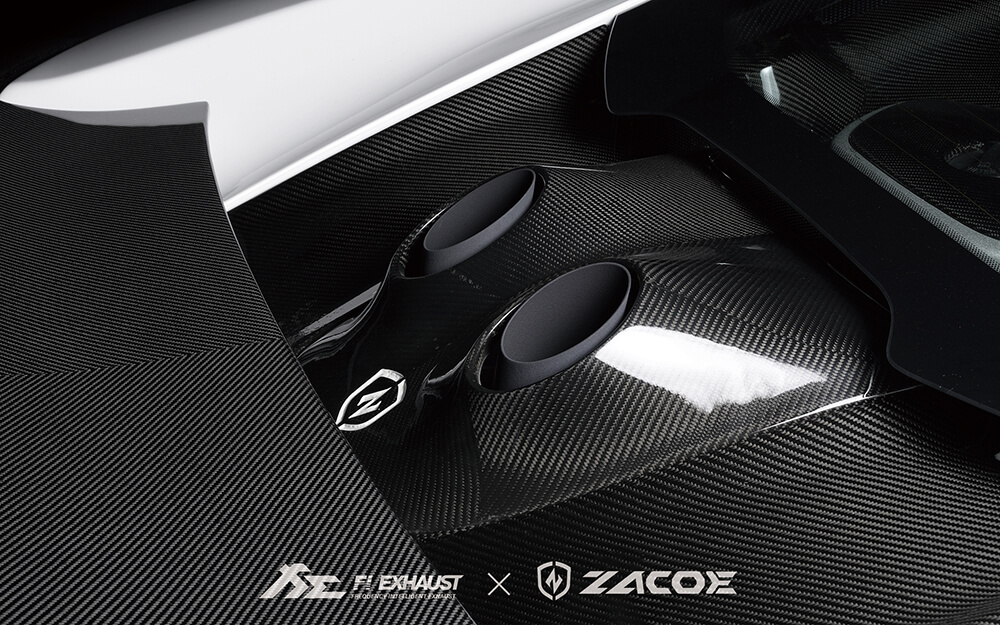 To protect the Zacoe carbon fiber exhaust cover from thermal stress the Fi EXHAUST valvetronic muffler and dual tips have been ceramic coated. The ceramic coating improves the heat resistance and durability of the exhaust and surrounding parts. For the same reasons, the dual tips extend straight above exhaust outlets in order to protect the rear wing.
And with Fi EXHAUST remote control system module users can choose to either unleash the full potential of the engine's performance and sound or select a comfort cruise mode for a low profile drive.
The complete conversion kit includes a top exit, ceramic coated valvetronic muffler and dual tips, remote control system module, Zacoe heat resistant carbon fiber exhaust cover, and central rear grille. The kit offers a perfect bolt-on fitment with factory mounting points and is compatible with OEM heatshield. And is currently only available for Coupe models.