There's a special feeling that arises when hearing an unleashed engine sounding true to its original purpose. That's why we're proud to present our new performance exhaust systems for the latest Mercedes-AMG C253 GLC 63 / S Coupe Facelift and W167 / C293 GLE 63 / S models. After the exhaust upgrade theAMG's monster V8 biturbo engine sounds more aggressive and the note is peppered with pops without ECU remapping.
The exhaust has a dual characteristic thanks to our valvetronic technology that allows users to switch between Street and Race sound profiles. In Street mode valves are closed and offer a low profile drive, while in Race Mode valves are activated to produce a higher sound volume and AMG worthy performance notes. The sound volume in Race mode can be raised to 115dB, which is 15% increase compared to Street Mode. This incredible sound difference can be achieved with our complete catless system. And these exact measurements were taken on the Mercedes-AMG C253 GLC63 S Coupe Facelift model.
The sound profiles are integrated with factory settings to open and close the valves without needing to perform additional modifications. It's an easy to use plug and play system reusing the factory electric valve actuators. That's why it's the perfect exhaust system for those who want to cruise in comfort and experience sports car resonance and Fi EXHAUST signature frequency at a press of a button.
Find out about available product options:
Mercedes-AMG W167 / C293 GLE 63 S Coupe Product Page
Mercedes-AMG C253 GLC63 S Coupe Facelift (2021) Product Page
Also available for these latest AMG SUV models:
AMG W167 / V167 GLE 53 Product Page
AMG X253 / C253 GLC43 Coupe Facelift Product Page
AMG W463A G500 Ultra Edition (OPF / Non-OPF)
AMG W463A G63 Ultra Edition (OPF / Non-OPF)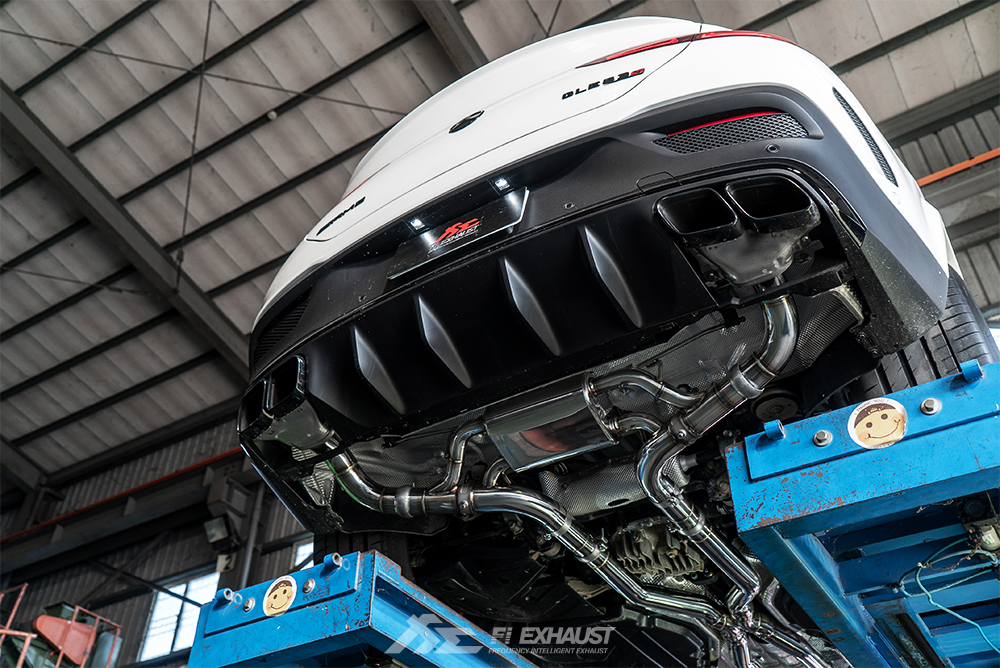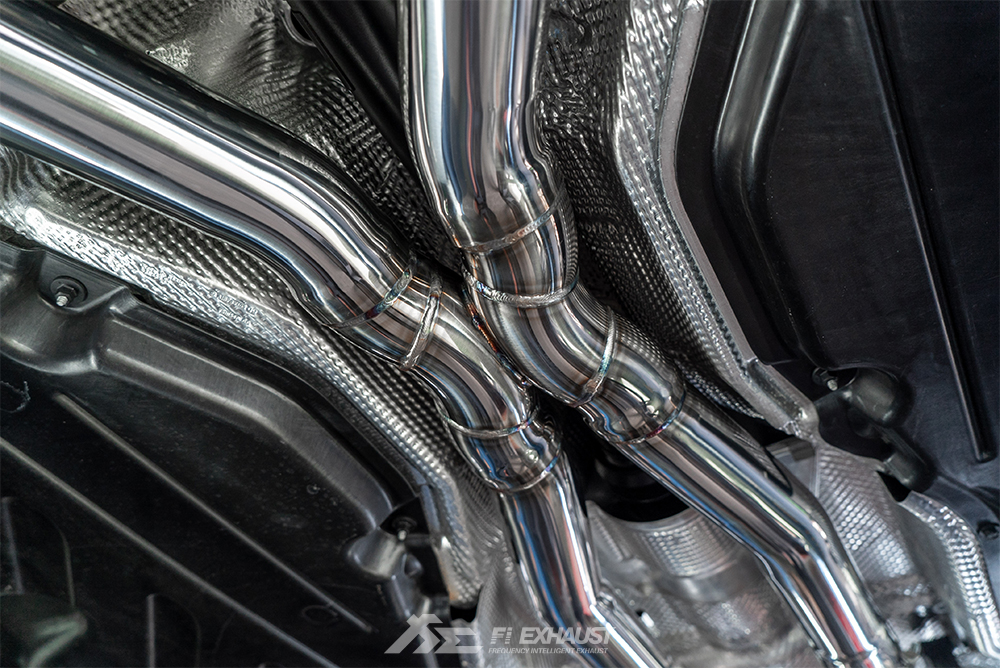 X-Pipe design increases exhaust flow and increases sound pitch.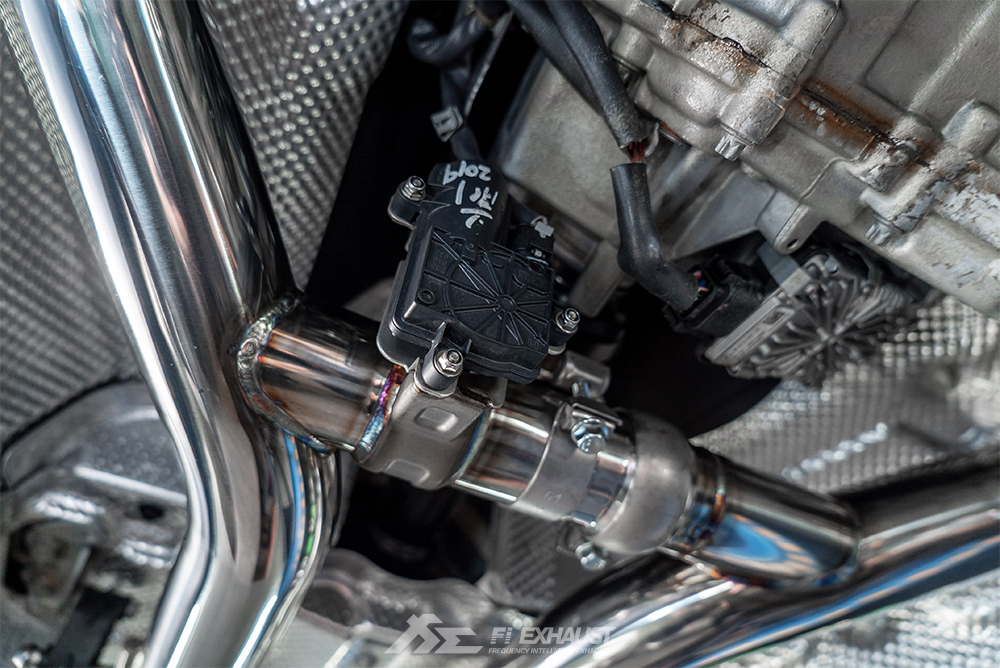 Exhaust valves are compatible with OEM motors and settings for activation.