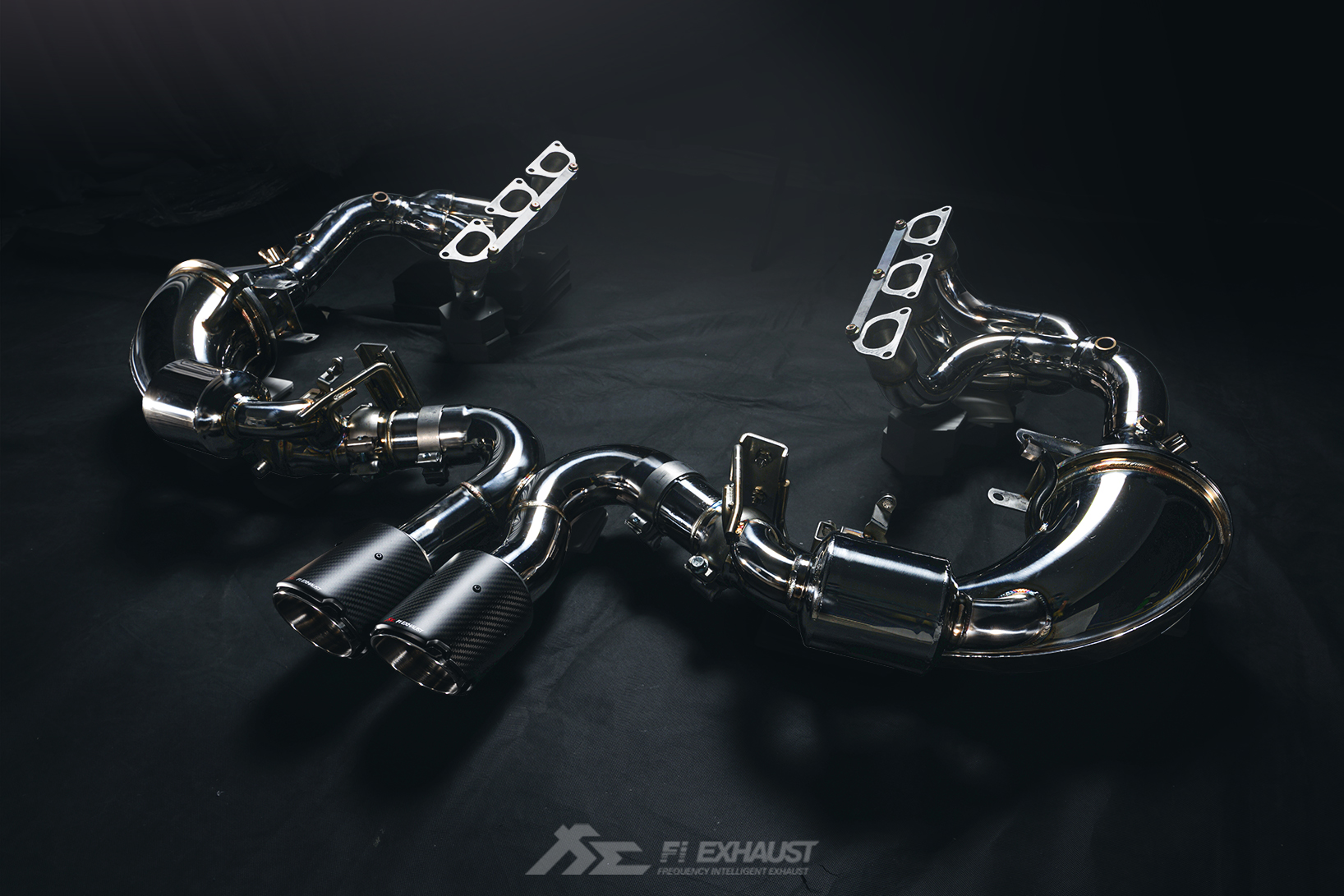 Full Fi EXHAUST 992 GT3 System
Porsche has revealed the latest 992 gen GT3 RS and already start taking orders from Porsche enthusiasts globally. People love the 992 GT3, they are fast, smart cornering machines but they are much thirstier about the GT3 RS. The debut of GT3 RS means that 992 GT3 has finished its official development, I am sure Porsche will not let any of us down. When they're done, it's time for us to work.

Porsche 992 gen is also known as "the sound killer", as the regulation got much more restricted and inflexible, Porsche stuffed beefy catalytic converters onto the vehicles which made the cars sounds … not fast at all. So, here we are to let you know that here in Fi, we completed our development on the 992 GT3 catless headers and it's ready to put into production anytime soon.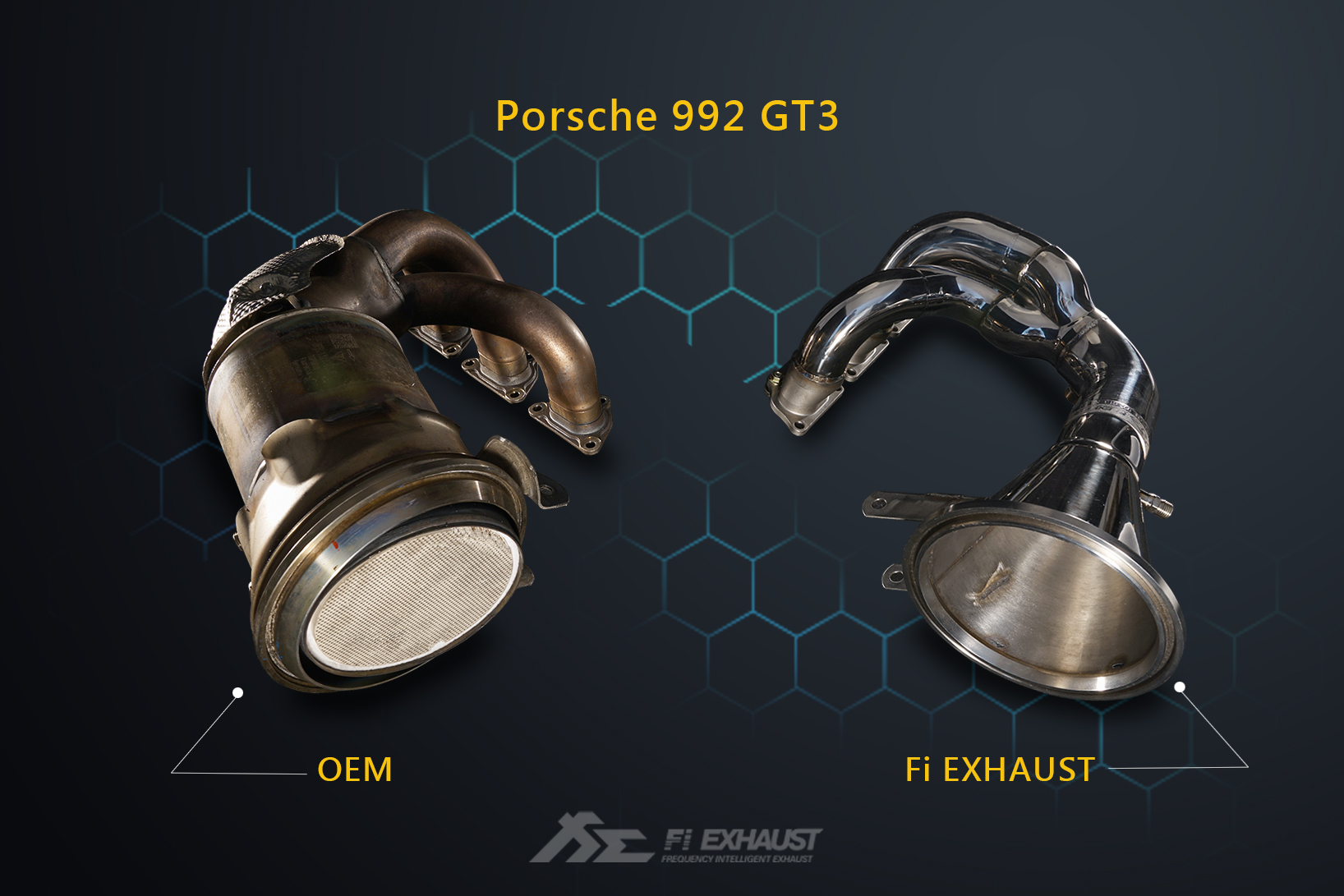 No more sound killing.

R A C E C A R should sound like a racecar no matter what, even you read it backwards. The new catless headers with our very own valvetronic performance catback will set both you and your GT3 to a world that haven't been explored before. It's passionate and intensive, as the GT3 should be. When OEM catalytic converters are removed, trapped air flow is finally unblocked, much smoother air flow brings horsepower increase and amplifies the soundtrack of Stuttgart's finest speed machine.

But we didn't just make it louder and faster.
Weight saving is one of the most crucial parts for motorsport. Fi 992 GT3 header weighs 9.71 kg, which is 29% lighter than the 13.6 kg OEM ones, our catback is 19% lighter (4.1kg). Full Fi Valvetronic performance exhaust system is 27% lighter than OEM system, it's louder, faster, and very much lighter.

OEM Fi Ver.
Headers13.56kg(29.89lbs) 9.71kg(21.41lbs) (-29%)

Catback16.7kg (36.82lbs) 12.6kg(27.78lbs) (-25%)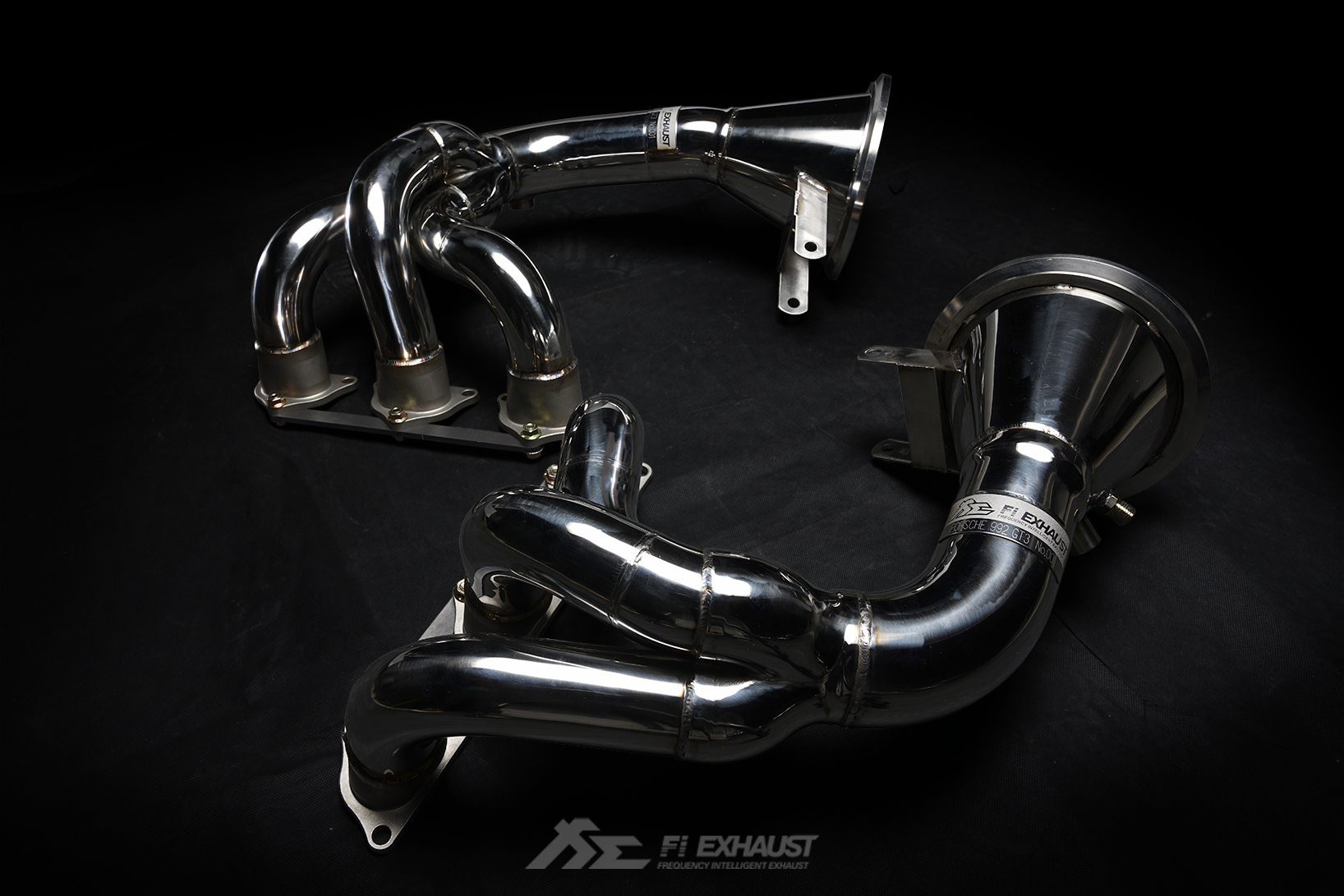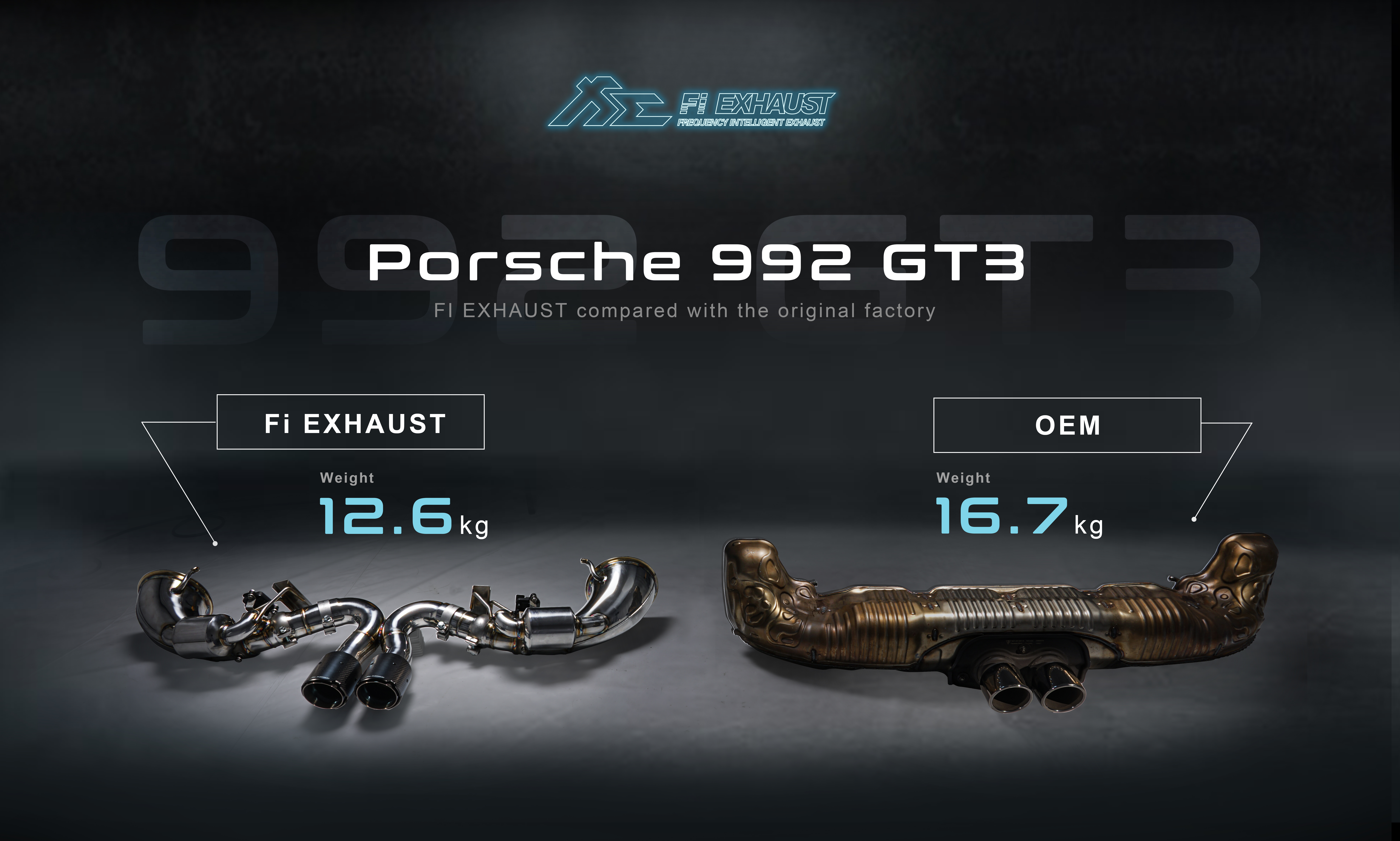 Fi EXHAUST 992 GT3 system offers optional Fi PRO smart remote system and special exhaust tips in carbon fiber, titanium blue, diamond black, gold, and carbon fiber ceramic coating with black insert.

Click to Contact Us