The video in incredible quality from above is filmed by RoCars TV, an automotive content-based YouTube channel with 2 million subscribers. Recently they traveled to the headquarter of Creative Bespoke in Phoenix from Europe to film ZACOE's widebody 720S "Galaxy". In the video you can see Fi EXHAUST custom-made quad-exit exhaust system that we developed in collaboration with ZACOE, we re-designed the inner mechanism, the look from the outside and the pipe route in Fi style that generates different kind of tone from the M840T twin-turbo engine. You can hear how well this intimidating and fabulous exhaust note matches the tremendously designed ZACOE 720S, thanks to everyone that involved in the project. Please read more after you enjoyed the video.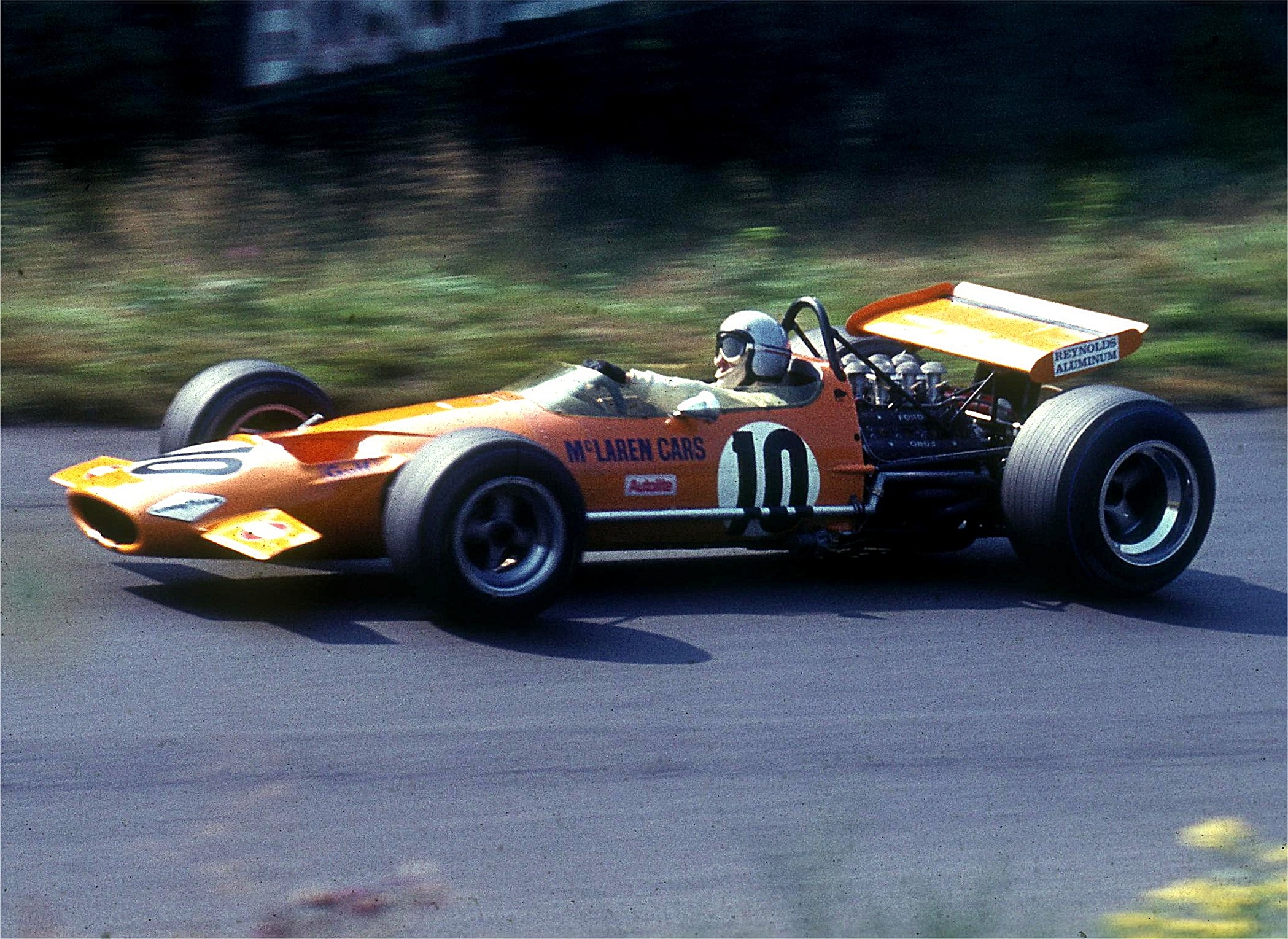 Founder of McLaren Cars, Bruce McLaren
McLaren is a legendary racing team/brand that's always leading the super car/motorsports industry with their Avant-grade technologies and genius design on cars. Established in 1963 by former F1 driver Bruce McLaren, throughout these years the company's ownership has switched multiple times. McLaren launched its current three-tier product structure in 2015, dividing their range of cars into the Sports, Super, and Ultimate Series. 720S is the flagship car of McLaren's Super Series.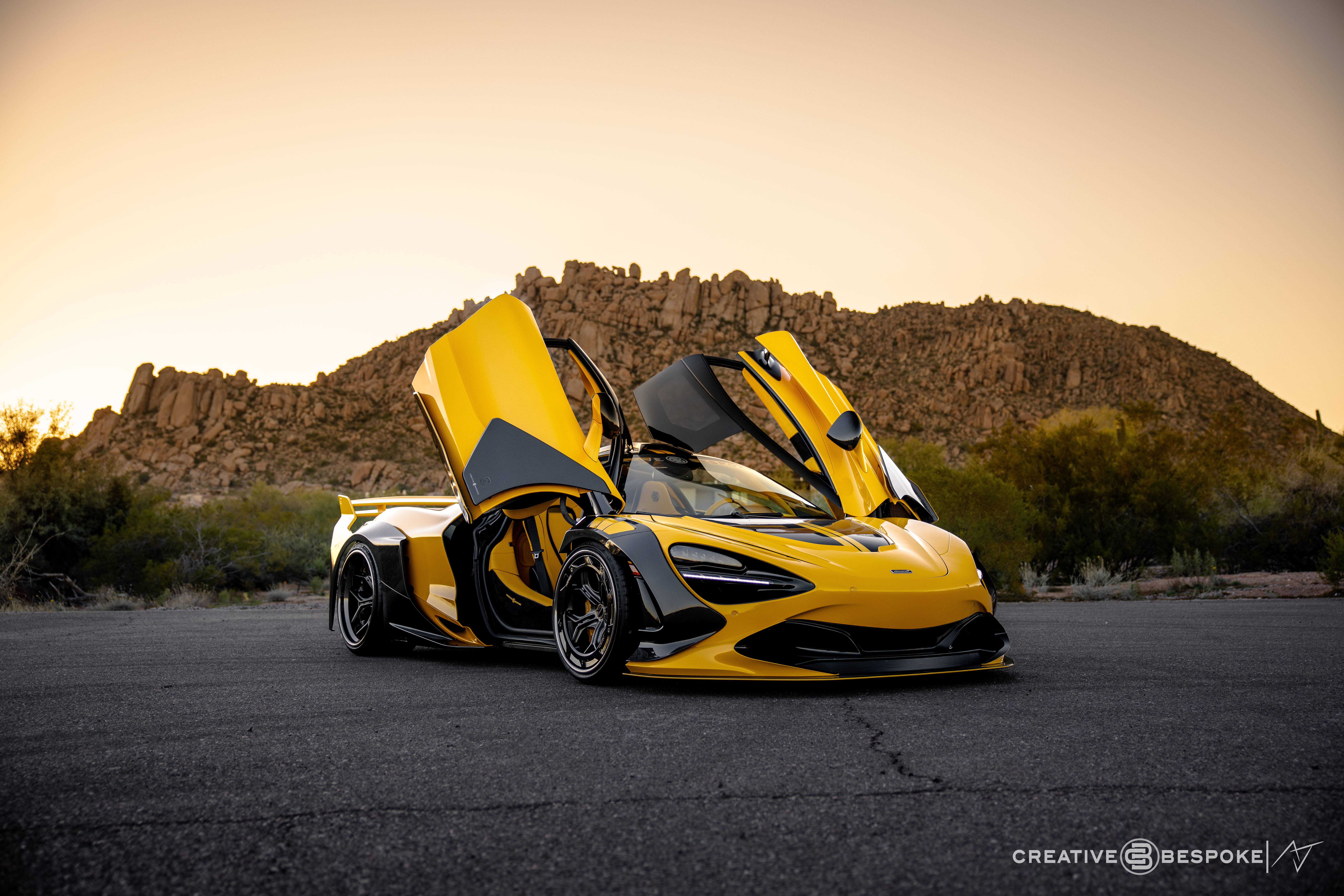 Our long-time partner ZACOE did their magic on the 720S, we were invited to build a custom exhaust for it. With ZACOE's streamlined aggressiveness we want to create an exhaust that has the character to fit ZACOE and McLaren's design language. So, we pay our homage to the 765LT. A quad-exit performance exhaust with Fi signature valvetronic feature. But it is not just what you seen.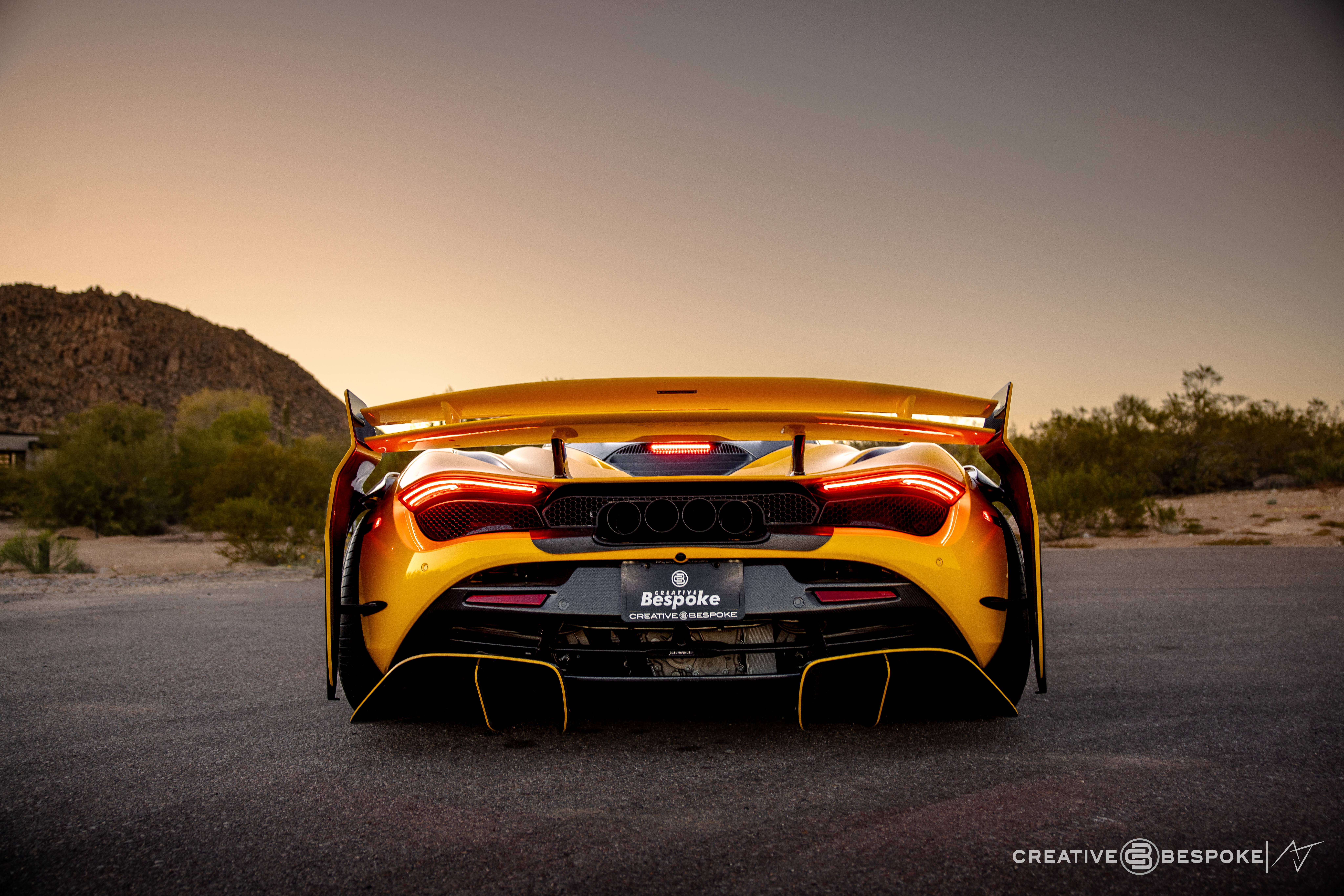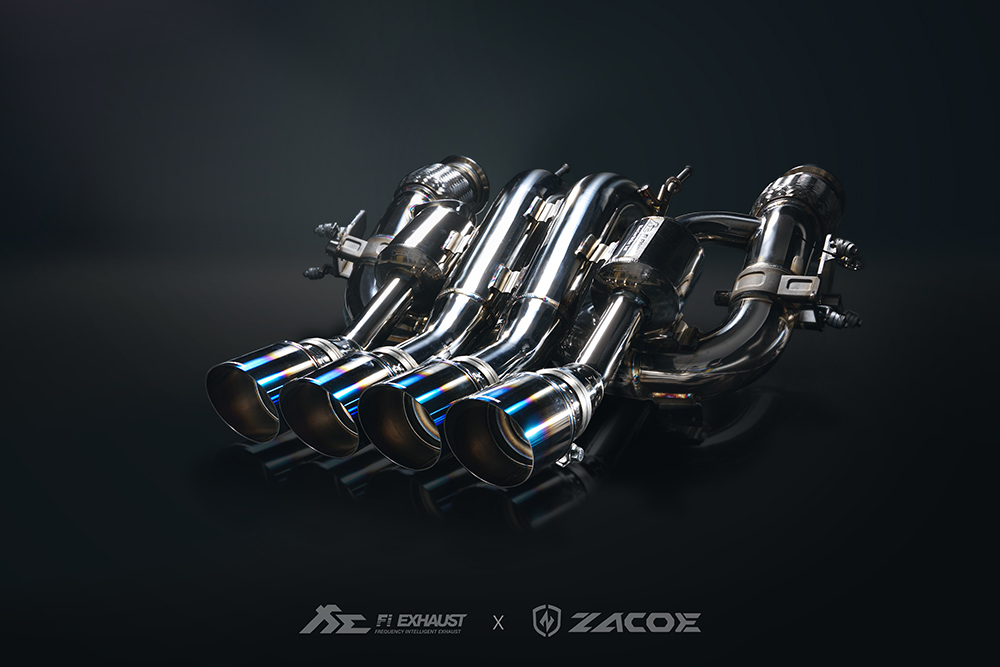 Making an exhaust from dual-exit exhaust to quad-exit sounds not complicated, but our design team and ZACOE Team put hours and sweat into the inner mechanism. The original design from McLaren has no room and no bracket for our quad-exit exhaust, so we dissemble the car and 3D scanned the rear thoroughly. We built several prototypes based on the 3D scan model to do performance and sound comparison. With the help from ZACOE, they are able to build a inner mechanism to support and hold our exhaust under the tremendous power output by that twin turbo V8 engine. It looks much more aggressive and sounds heavenly.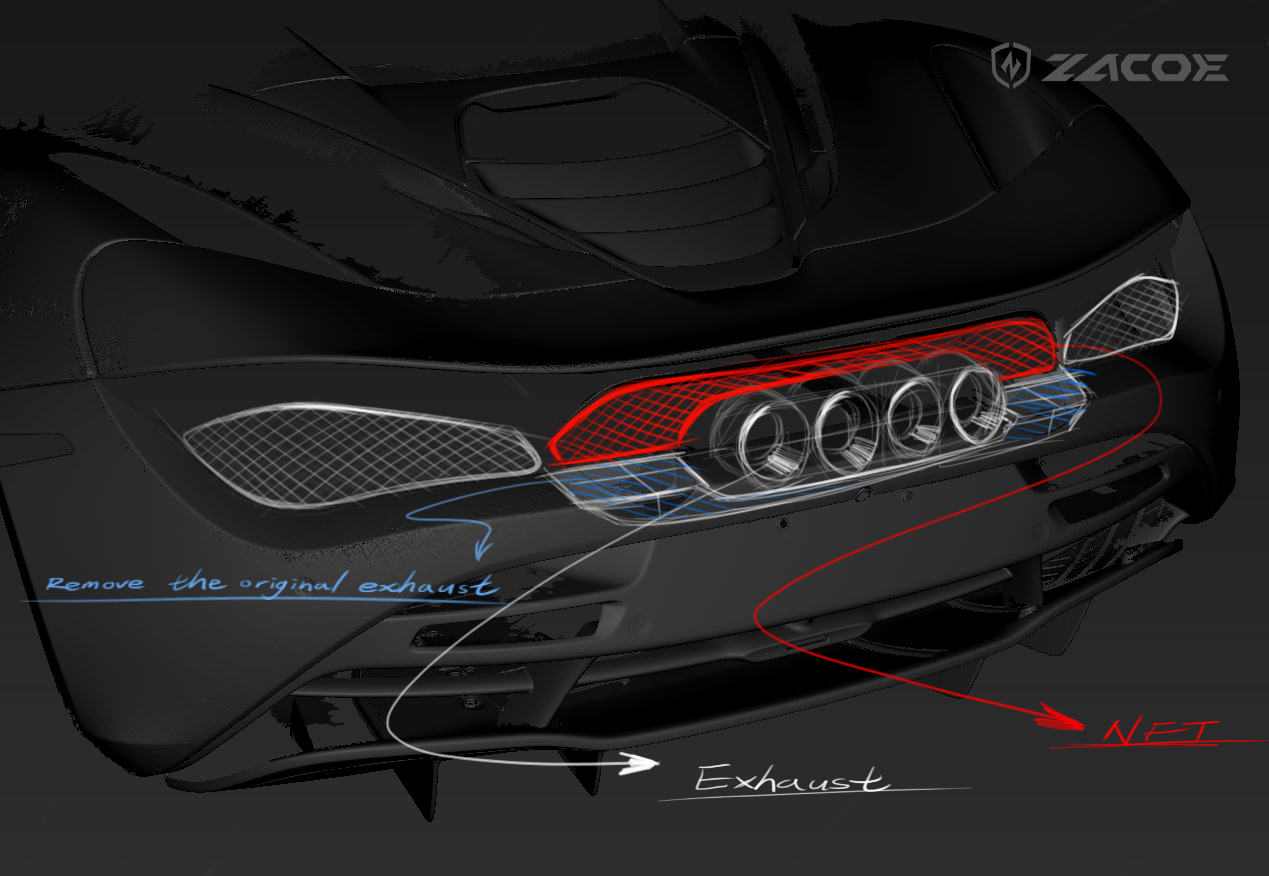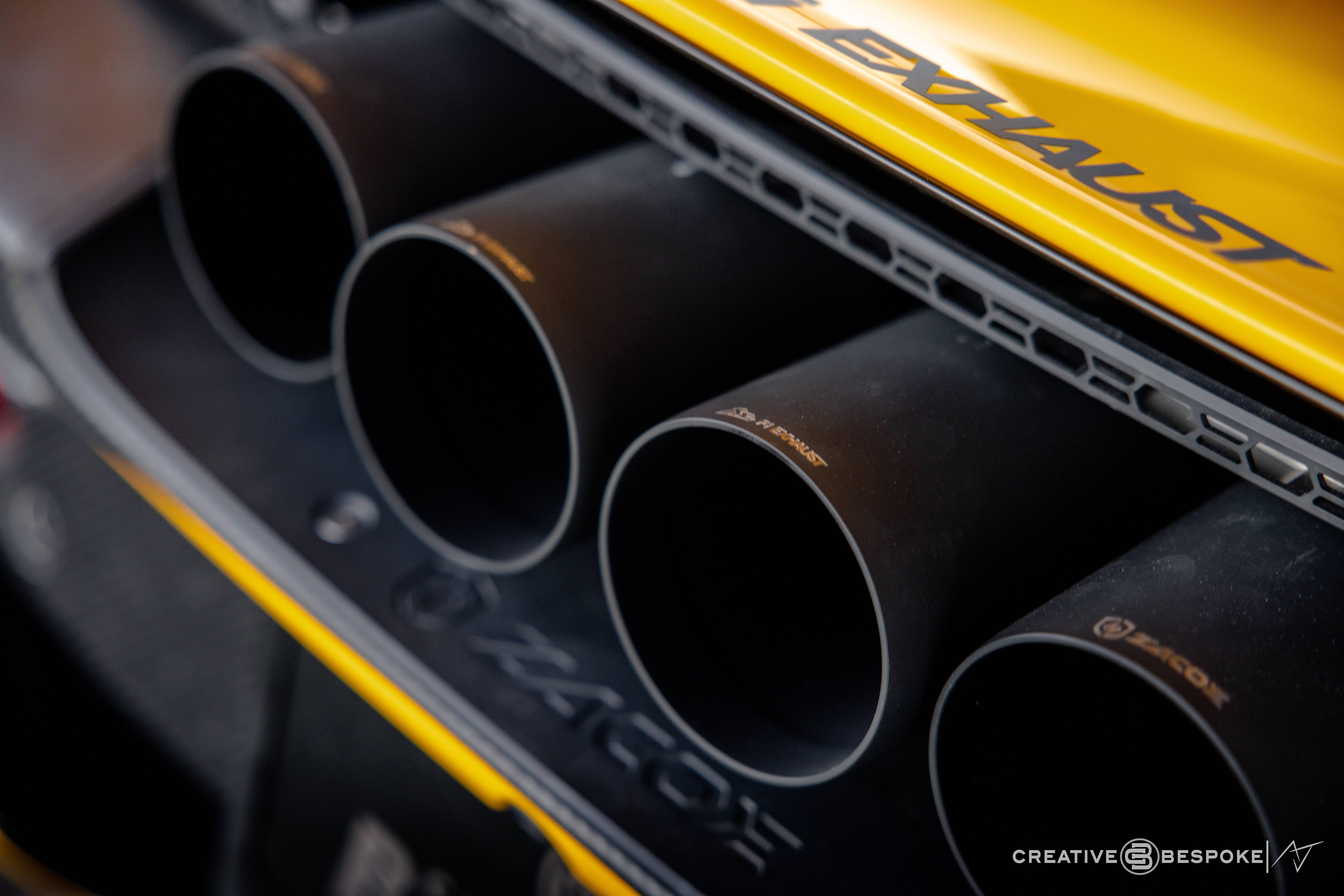 This yellow ZACOE carbon fiber widebody 720S is built by the incredible Creative Bespoke team with custom made interior and paired with MV Forged AR-171 Aero+ Series up front and SL-171 SpokeLite Series. It was also showcased in 2022 SEMA trade show in the MV Forged booth which attracted numerous media and YouTubers to cover it. We are glad to be a part of this prodigious project. This custom-made quad-exit exhaust with ZACOE inner mechanism is now available for all 720S owners around the world.