This system is designed to unleash the full potential of your engine, with a deep and throaty sound that will turn heads wherever you go. Fi EXHAUST system is not only loud, but also smart. It can adjust the volume and tone of your exhaust according to your driving mode and speed. Whether you want to cruise quietly or rev up aggressively, Fi EXHAUST system has you covered.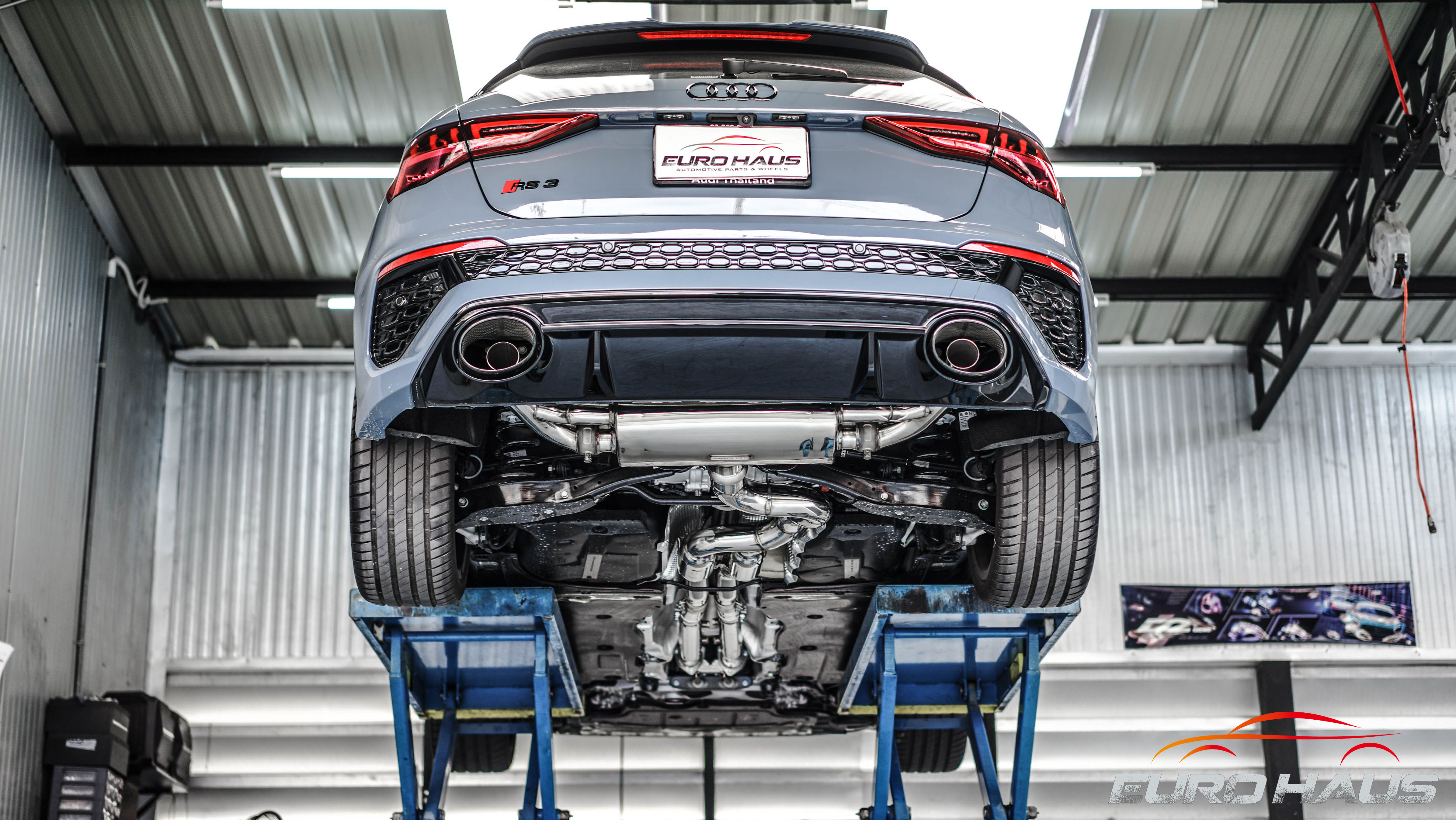 Audi 8Y RS3 with Fi EXHAUST 100 Cells and valvetronic performance exhasust system.
If you are looking for a quality made high-performance exhaust system for your Audi RS3 Sportback, Fi EXAHSUT (Frequency Intelligent Exhaust) valvetronic performance system is here for you. Each of Fi ORIGINAL system is made of high-grade T304 stainless steel and features a 3D-cutting technology and handcrafted TIG welding for optimal quality and durability. The Fi Exhaust system also has a valvetronic technology that allows you to control the airflow, sound volume and performance of your exhaust with a simple button or app. You can switch between street and race modes depending on your mood and driving conditions.
The street mode offers a low-profile and comfortable sound that is suitable for daily driving, while the race mode unleashes an intense and sporty soundtrack that will make your RS3 stand out from the crowd. The Fi Exhaust system also enhances the overall performance and torque of your RS3 by increasing the exhaust gas flow and reducing back pressure. You can expect to gain 5-10% more horsepower after installing a full catless system, which includes a valvetronic catback and an ultra-high flow downpipe.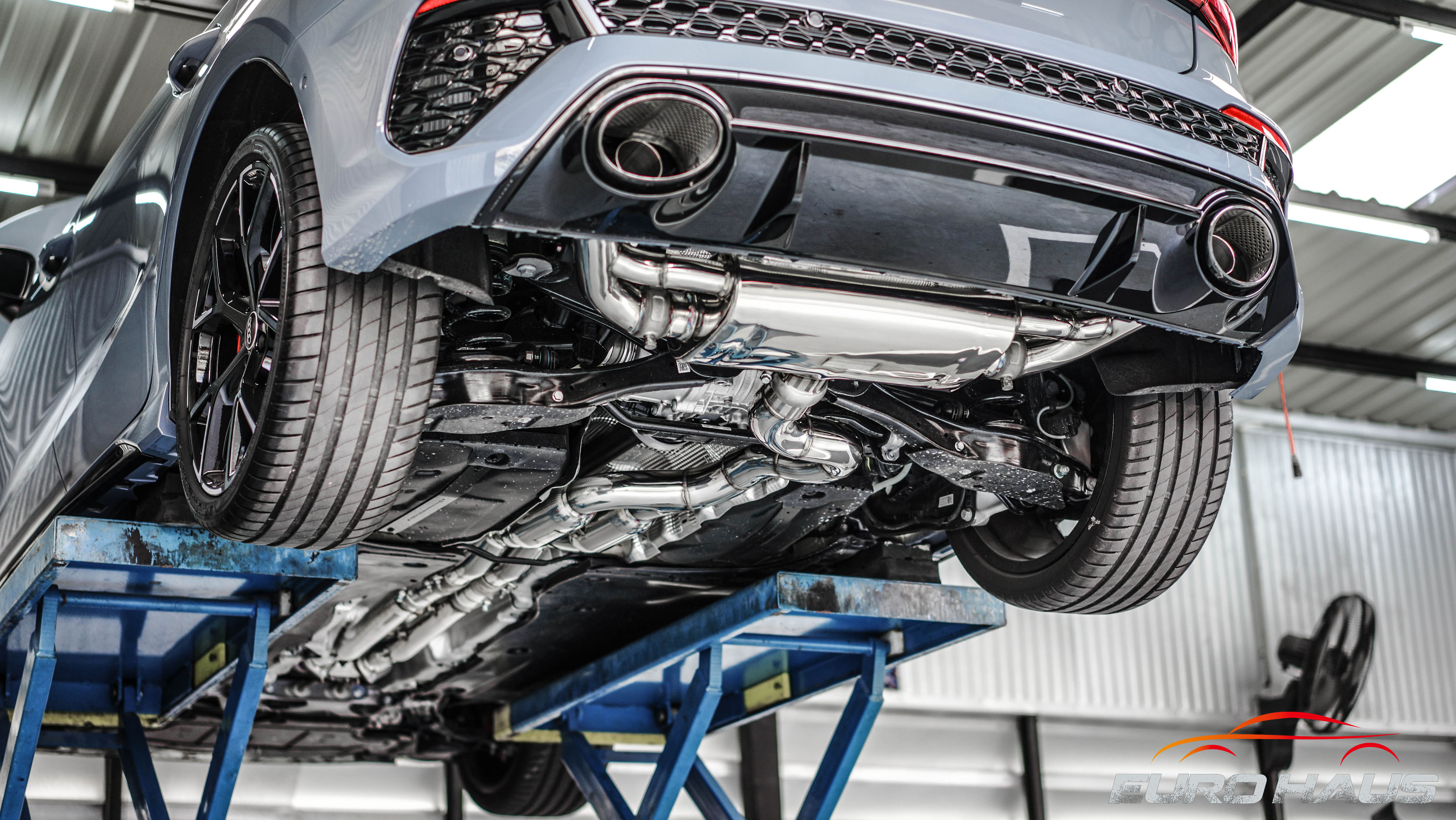 Bolt-on fitment, flawless finish. Just plug and play.
The Fi Exhaust system is designed to fit perfectly with your RS3 Sportback without any modifications or cutting. It also comes with different tip options to match your personal style and preference. You can choose from carbon fiber, titanium blue or stainless steel tips with different sizes and shapes. The Fi Exhaust system is not only a great way to improve your RS3's sound and performance, but also a stunning visual upgrade that will turn heads wherever you go.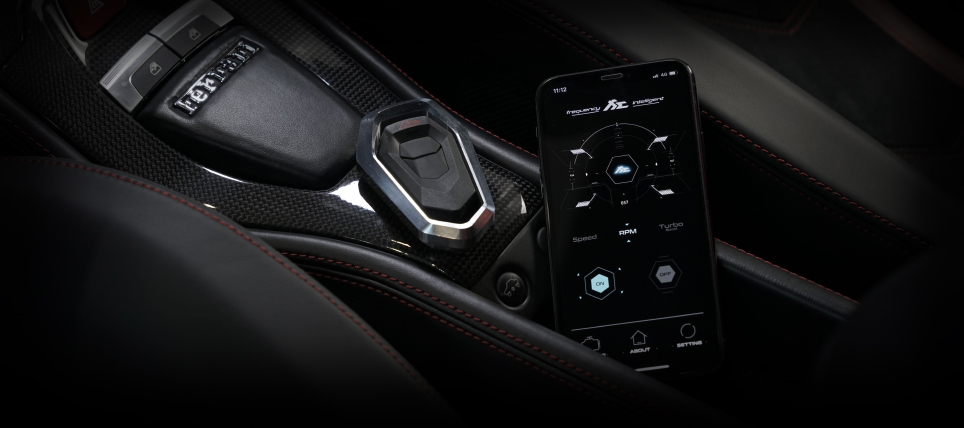 Take control of your exhaust with Fi PRO. Click to learn more.
Last but not least, Fi Pro exhaust remote control lets you switch between different modes of exhaust sound, from quiet to loud to insane. You can also customize your own sound profile and save it for later use. With Fi EXHAUST's Fi Pro exhaust remote control, you can make your car roar like a lion or purr like a kitten, depending on your mood. Just don't forget to turn it off when you park in front of a police station.
Fi Exhaust system is one of the best options for Audi RS3 Sportback owners who want to take their car to the next level.
Here to know more about Audi RS3 Fi EXHAUST