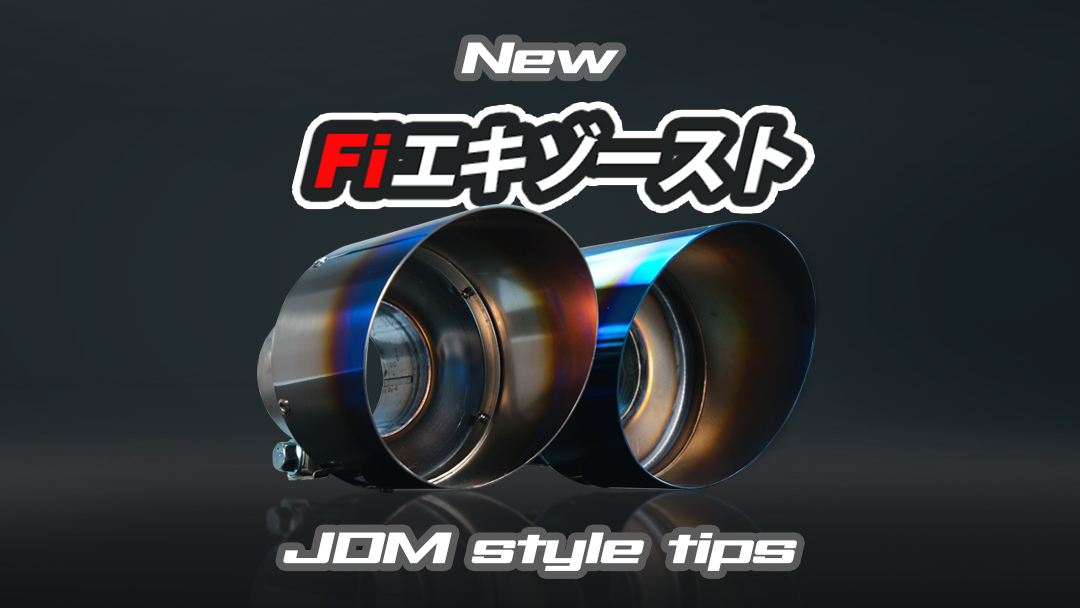 We are pleased to announce the arrival of our latest exhaust available option offering for the JDM models: the JDM Style Exhaust Tips. Designed to embody the refined aesthetics of JDM culture, these exhaust tips are available in two premium materials: titanium and stainless steel. With their unique features and meticulous craftsmanship, our JDM Style Exhaust Tips are poised to become a popular choice among car enthusiasts.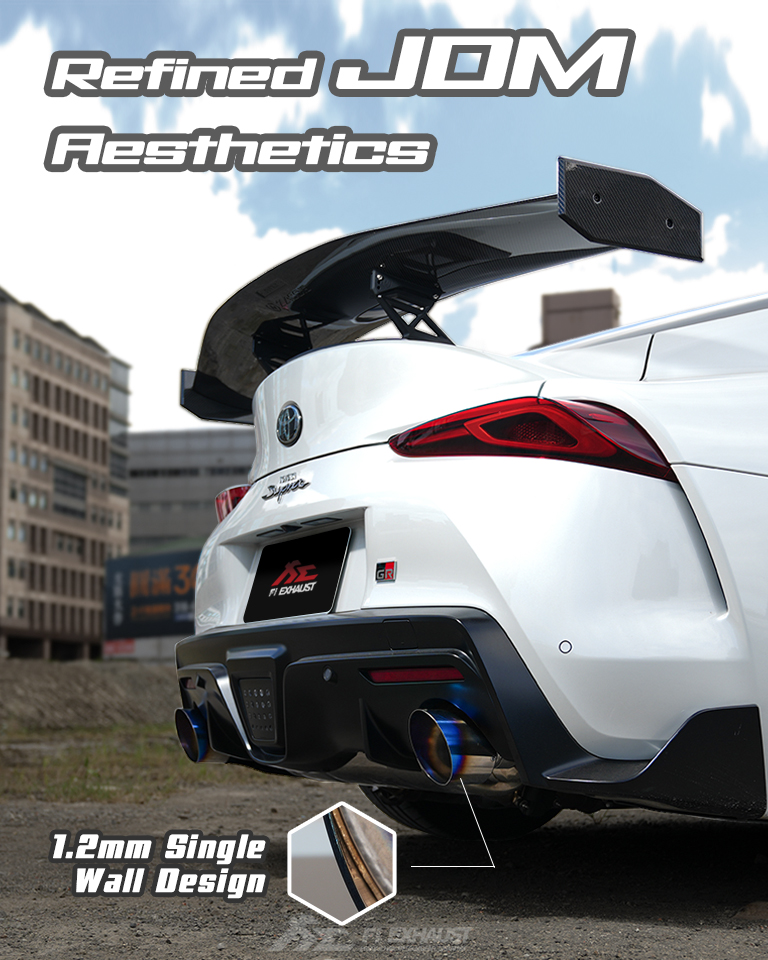 Sleek Design: Refined Aesthetics
The JDM Style Exhaust Tips feature an ultra-thin wall, measuring only 1.2mm, resulting in a sleek and sophisticated appearance. This attention to detail ensures that your vehicle's exhaust system not only performs optimally but also exudes an elegant presence that sets it apart from others on the road.

---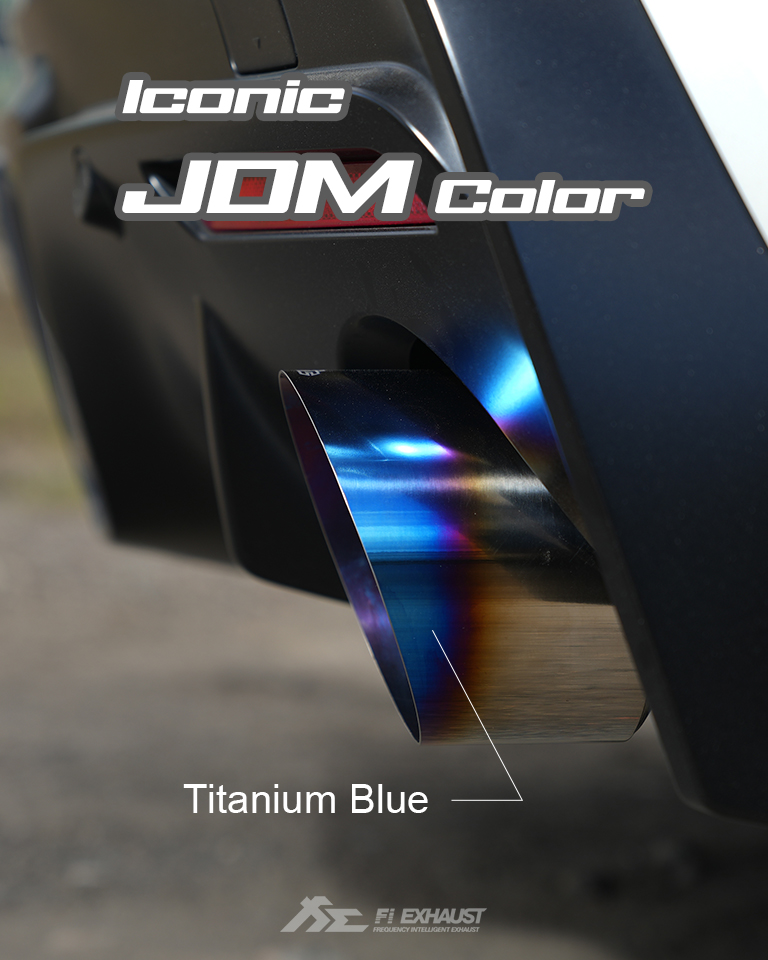 Classic JDM Style: Burnt Titanium Blue Tips
To capture the essence of authentic JDM style, our exhaust tips are adorned with the timeless burnt titanium blue finish. This classic touch adds a touch of sportiness and individuality to your vehicle, complementing its overall aesthetic. Prepare to make a statement as you drive by with a nod to JDM heritage.

---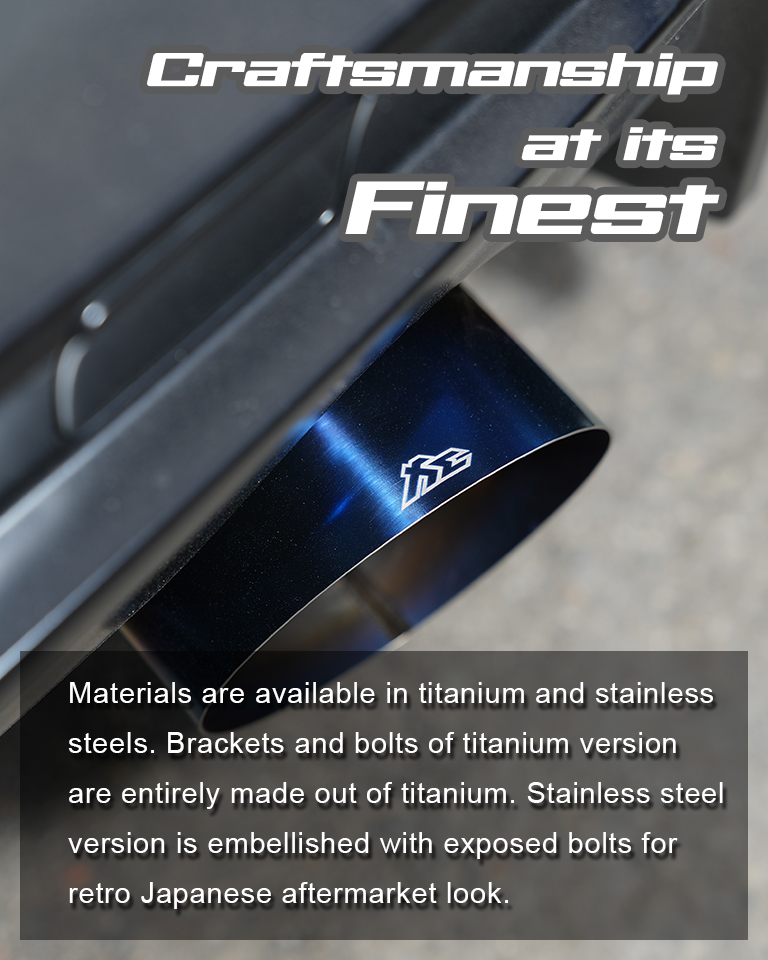 Titanium vs. Stainless Steel: Blending Modernity and Nostalgia
Our JDM Style Exhaust Tips offer two distinct material options, each with its own unique appeal.

---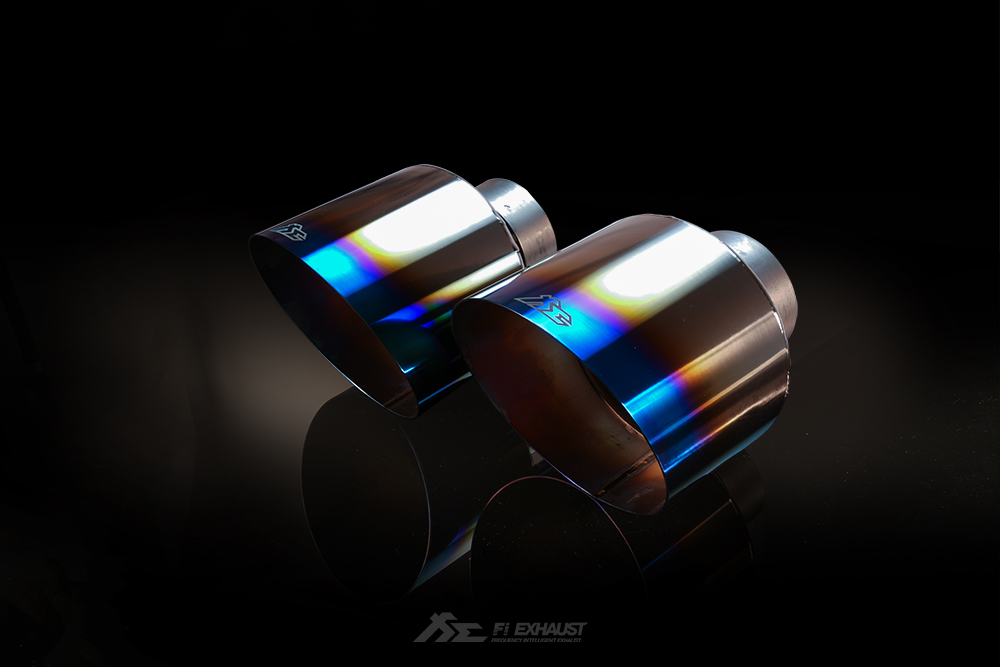 Titanium Version: Crafted entirely from high-quality titanium, this option combines lightweight construction with exceptional durability. Even the brackets and bolts are entirely made from titanium.
---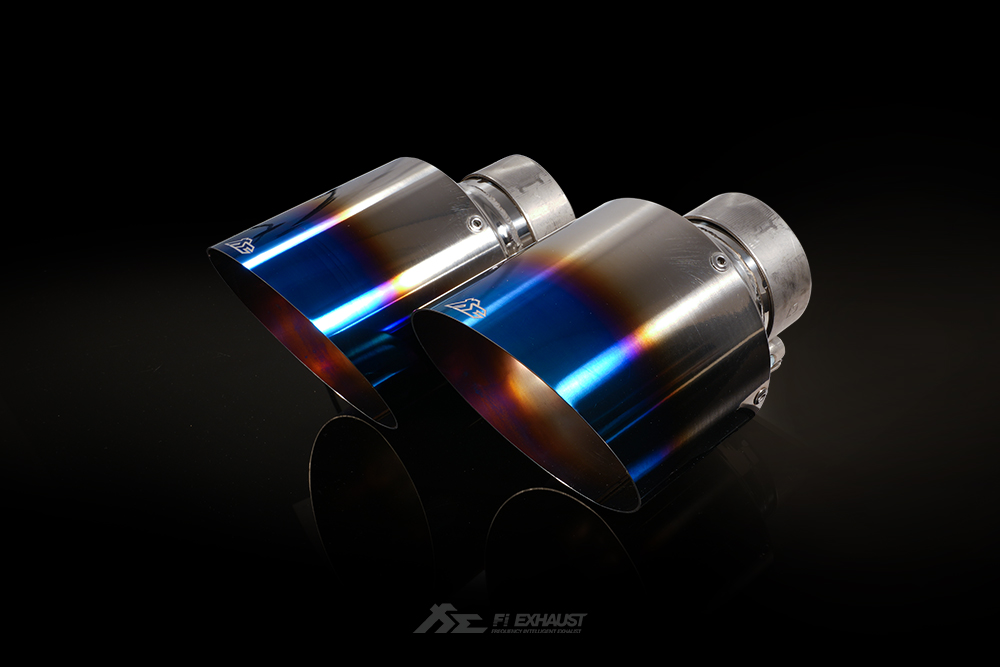 Stainless Steel Version: For those seeking a nostalgic and retro Japanese modification style, the stainless steel version is an ideal choice. With its exposed bolts, this option pays homage to the traditional JDM modification culture.

---
The New Fi JDM Style Exhaust Tips are available for the following models.

Titanium version:
Nissan: RZ34 Z, R35 GT-R (Race Version, Super Sport), R35 GT-R Facelift (Race Version, Super Sport)
Toyota: ZN8 GR86, GR Yaris
Subaru: ZD8 BRZ

Stainless Steel:
Toyota: A90/91 SUPRA 2.0T / 3.0T

---
At Fi EXHAUST, we take pride in delivering top-notch products that meet the expectations of car enthusiasts worldwide. The JDM Style Exhaust Tips reflect our commitment to quality, design, and innovation. With these exhaust tips, you can elevate your vehicle's appearance and individuality while embracing the spirit of JDM culture.


Contact us today to learn more about the JDM Style Exhaust Tips and how they can enhance your vehicle's aesthetics. Join us on this exciting journey as we bring the spirit of JDM culture to car enthusiasts around the world.